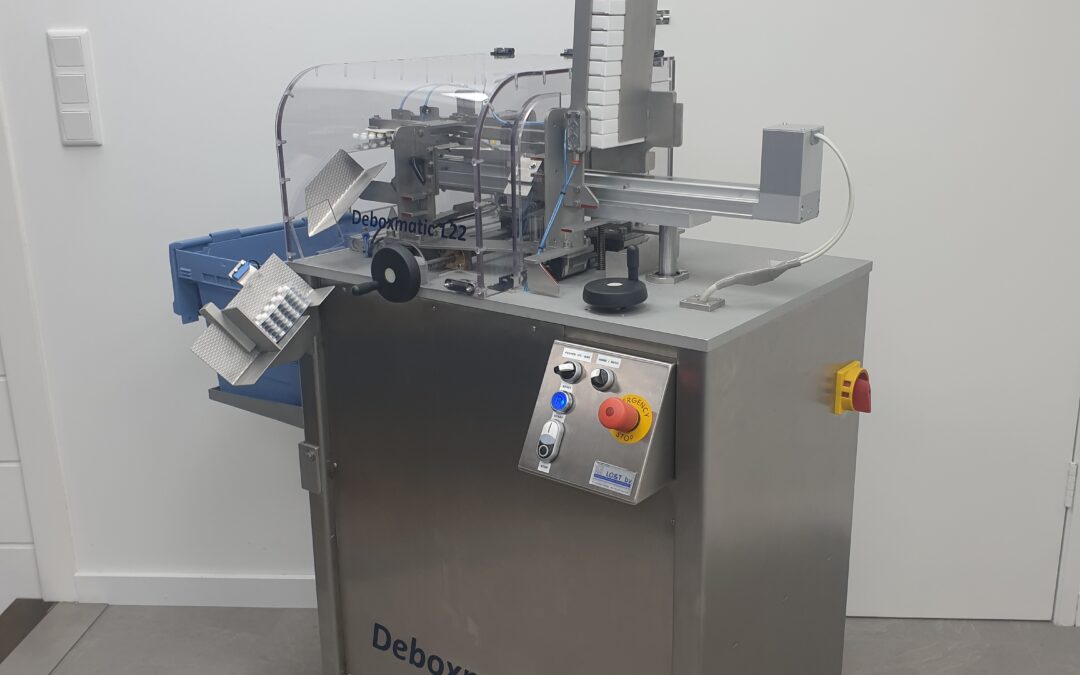 Deboxatic® L22
The fully automatic unpacking of medicine boxes
Main Features modi:
Mode 1
Automatic unpacking of all types medication blisters from sealed and glued medicine boxes
Quick and easy to convert to adifferent size box.
Box dimensions: min.: L x W x H 70 x 30 x 18mm
max.: L x W x H 160 x 80 x 45mm
Blisters are automatically collected in the small magazine into handy stacks of approximately 50mm
Automatic disposal of empty boxes and leaflets
Mode 2
Automatic opening of sealed and glued medicine boxes
Completely opened medicine boxes are disposed of one after the other
Mode 3
Similar to mode 1
Blisters with leaflet are pushed out
One Deboxmatic can feed at least one Deblimatic.The unpacked blister scan be placed directly in the magazine of the Deblimatic.