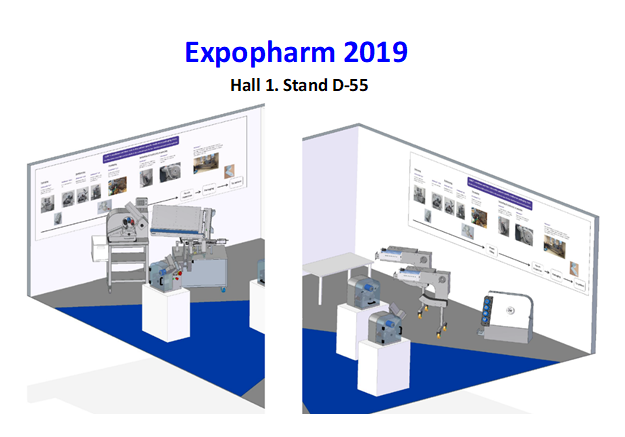 We would like to invite you to visit our stand (stand D-55 in Hall 1) at the Expopharm 2019 exhibition in Düsseldorf from 25 – 28 September 2019.
The following machines will be on display in our stand:
Deboxmatic L17 Automatic opening of (sealed) boxes and removal of blisters from boxes.
Deblimatic L16 Automatic deblistering machine with counting and filling unit.
Deblimatic SA18 Semi-automatic table-top deblistering machine. NEW
Deblimatic A19 Automatic table-top deblistering machine. NEW
Reelmatic L18 A winder that achieves a certain degree of initial spreading of medication.
Vibromatic L18 Designed for the final spreading of medication prior to pouch inspection.
For a short impression of these machines, please view: Video overview of LO&T's machines
We look forward to welcoming you in our stand (Hall 1, stand D-55) at the Expopharm.